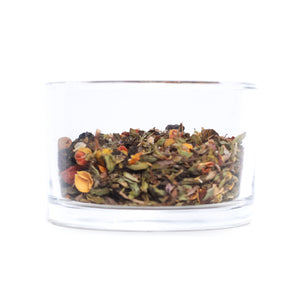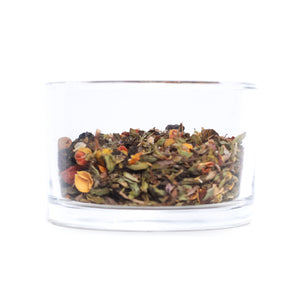 T W E R K | BLEND
…oh I thought someone who wanted to dance said something. 
TWERK BLEND | intimate house tea formulated with the dancer in mind. When life gets too heavy; don't sit in that beloved. Turn on your Twerk playlist, sip some tea and #PopYaKale. We gone heal and twerk it out TUHDAY.
TEA PROFILE | Calms the spirit, good for depression, sleep problems, immune system support, period relief and an anti-inflammatory. 

112 CUPS PER ORDER
WHEN TO DRINK | Morning/Afternoon
WHAT'S IN THE TEA | 
White tea (base)
Albizia Flower Buds
Black Goji Berries
Turmeric

Cinnamon
NOTE: All tea purchases will include 3 hemp bags; free
All tea orders are made to order and will take 10 days from order to shipping.
*tea & infusions (blend) may not be used for medical use; although ingredients in every blend have medicinal uses Black Wholeness Collective is not a doctor; nor able to provide medical diagnosis for your health. ONLY you, THM and your PRIMARY CARE DOCTOR can do that. Dropping this here so:
1. Don't get fined and 2. Cause the world is an interesting place and we have to have a disclaimer such as this.