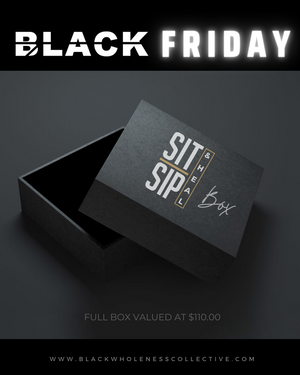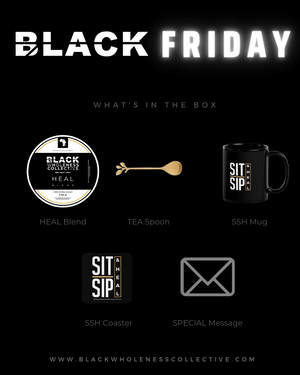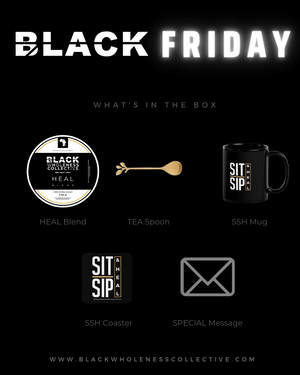 SIT | SIP & HEAL BOX
The SIT | SIP & HEAL Box was curated to help you take a moment to yourself; even a radical act of sitting down and sipping tea can help you heal even for just 5 minutes.
If you know someone or are that somebody who battles with mental distress, fear, or simply a bad day stopping you from maximizing into your WHOLE-SELF; this box is for you. 
A thoughtful gift for anyone who is in a battle with life.
;
WHAT'S IN THE BOX:
HEAL Tea Blend (2oz)
GOLD Spoon (1)

SPECIAL message 
ALL BOXES WILL BE SHIPPED BY 7 DECEMBER; TO BE RECEIVED BEFORE 25 DEC 22.
NOTE: DUE TO COVID-19 WE CAN'T GUARANTEE A THING; BUT WE CAN DO OUR BEST TO GET THE BOX OUT BY 15 DEC 22...#DASIT